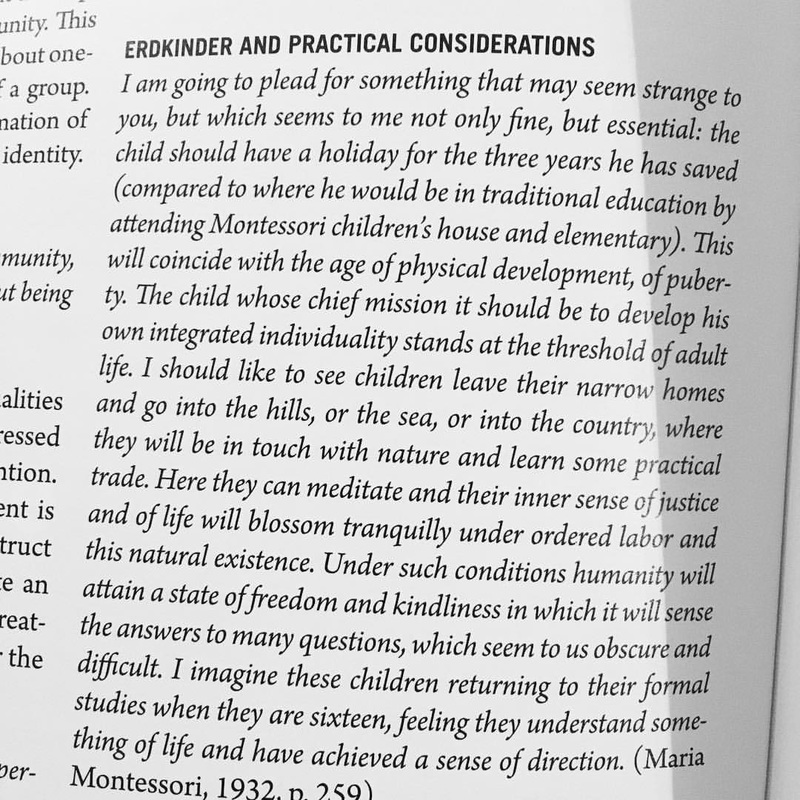 Montessori's child development theory split childhood into four planes, the final being 18-24, which coincides with what many think is adulthood but she said is really part of childhood). Nature connection as a means to an end (an emotionally wise peaceful adult) was her message.

Montessori was a huge proponent of nature and said that classrooms should all have access to nature. High schools are essentially sustainable farms. Custom built Montessori schools all have access to gardens and the children are supposed to be allowed in and out freely.

Having lived through both world wars (1870-1952) she was all about creating change in the world and peace. Respect for the environment, for the classroom, care of the self, and peace for all parts of the curriculum of Montessori education.